The Oakland Athletics had to make a mid-season parking change and called in Propark Mobility to make the save. The A's knew they had a reliable reliever from the outstand job we do parking for the NFL's Oakland Raiders and the NBA Champion Golden State Warriors.
The A's routinely received Tweets regarding a poor event parking experience with the previous operator. Once Propark took over, social media complaints immediately ceased.
Propark quickly stepped up to the plate, and with careful planning, team training and attention to every last detail, a thorough game plan was put in place. We brought in the latest technology, including hand-held revenue control units for super fast entry and exit for fans, as well as strong cash controls and real-time revenue monitoring for our client. Our expertise in implementing operational plans with short-turnaround time, as well as being able to staff venues with highly skilled attendants sets Propark apart from the competition.
Results
Propark Mobility hit it out of the park, instituting a streamlined parking process with precise execution and luxury-box customer service levels. We created a safe, efficient and seamless fan parking experience while exceeding Coliseum management expectations.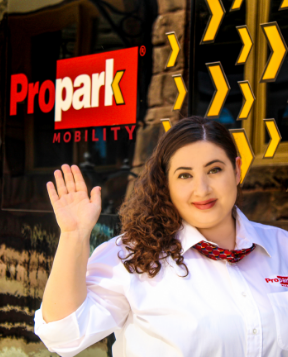 Discover Propark's Custom Solution for Your Business