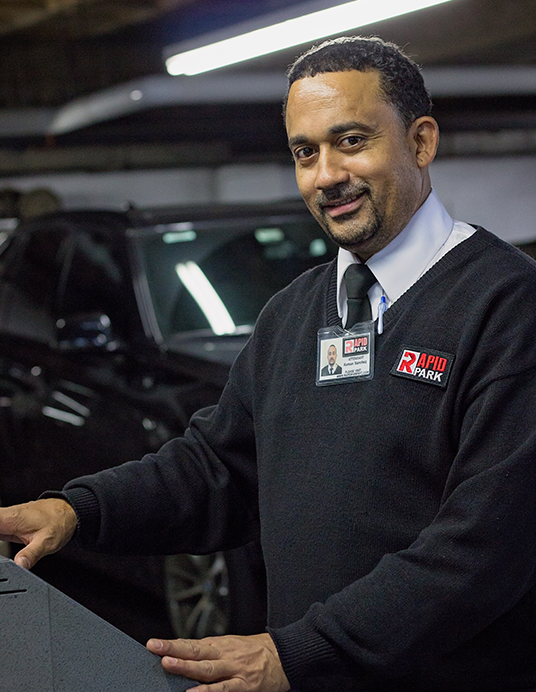 Newark Valet Services & More
Since its founding in 1984, Propark Mobility has offered premier valet services and parking management services in Newark.
An expert in airport parking, Propark serves travelers across the country. We provide efficient shuttle transportation, real-time flight schedule updates, and effective solutions for long-term and overnight parking. In Newark, Propark's award-winning customer service can be found at Jiffy Newark, two miles from Newark Liberty International Airport.
Propark also partners with the Newark hospitality industry, offering valet services and parking management services at locations such as the MC Hotel. Trained by former luxury hotel managers, our detail-oriented valets provide seamless and personalized service for each guest in order to elevate their experience at your business.
Propark's residential parking management services, like those at Valley & Bloom in Montclair, provide a high-end experience within luxury living communities. To simplify residents' daily commutes, we implement the latest touchless technology, including License Plate Recognition (LPR).
Propark's valet and parking management services extend to healthcare facilities, as well. At Newark locations, such as University Hospital, our highly trained employees offer compassionate care to patients and visitors alike. By streamlining the arrival and departure process, our team helps patients receive care quickly and efficiently.
From stadiums to Class A office buildings, Propark Mobility can customize parking management solutions to meet your location's unique needs.
Find Newark Parking at the Prudential Center & More
Whether you're a visitor or a longtime local, Propark Mobility offers convenient and affordable parking in Newark to get you to your chosen destination quickly and easily.
Enjoy a sunny day at one of Newark's beautiful parks, like Branch Brook Park and Weequahic Park, which were both designed by the Olmsted Brothers. You can also venture to Military Park, Newark's historic town square, or Riverfront Park, by the Passaic River.
Check out the Prudential Center, the New Jersey Performing Arts Center, or the Newark Symphony Center, if you're interested in music live entertainment.
Looking to learn more about music? Stop by the Grammy Museum Experience Prudential Center, where you can discover artists from the Garden State and delve into the history of American music. Propark Mobility's nearby parking locations can get you there, hassle free.
Newark is home to more fun and educational opportunities, as well. From the the New Jersey Historical Society and Newark Museum to the Newark Public Library, you're sure to enjoy your stay in the city.
No matter your destination, Propark Mobility has convenient and affordable parking in Newark to make your trip easy and enjoyable.
Parking Partners in Newark