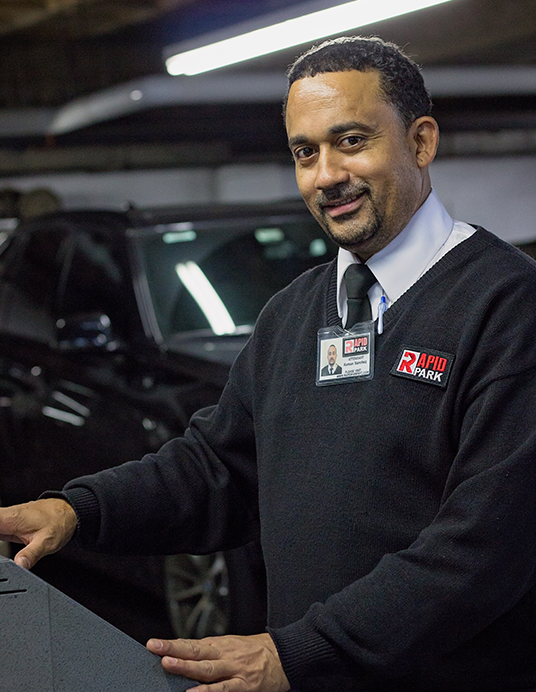 White Plains Valet Parking Services & More
First launched in 1984, Propark Mobility provides premium White Plains parking management solutions with cutting-edge technology and revenue-driving opportunities across a wide array of industries.
For Class A office buildings in the White Plains area, Propark maximizes available parking space to increase our clients' bottom line. At properties like City Square and Westchester One, we accomplish this through audit integrity, customized reporting, and full transparency with our clients.
With over three decades of experience in the hospitality industry, Propark Mobility specializes in providing the highest quality service for guests at hotels like Cambria Hotel White Plains – Downtown. Trained by former luxury hotel professionals, our valet and parking attendants use their keen attention to detail to anticipate guest needs and provide a five-star experience.
Our luxury customer service can also be found at residential properties throughout the country. Specializing in high-end valet and self-park parking solutions, Propark provides a welcoming experience for residents and visitors. Additionally, on the back end, we track occupancy trends and offer customized reporting to ensure you're capturing all revenue.
Propark's parking management services extend to commercial properties, as well. Utilizing innovative and forward-thinking strategies, we customize plans to meet the specific needs of your location. With industry-leading reporting capabilities, we also provide insight into trends, resulting in creative solutions that increase profits and optimize space counts.
No matter your industry, Propark Mobility can offer the ideal parking management solutions for your property.
Find White Plains Parking from Downtown to Prospect Park
A Westchester County getaway, White Plains attracts visitors who come to enjoy its natural and cultural attractions. As you explore all White Plains has to offer, Propark Mobility can help you find convenient and affordable parking near your destination.
From historic landmarks, like the Percy Grainger Home and the Miller House, to modern-day attractions, like the White Plains Performing Arts Center and The Westchester, White Plains has something for everyone to enjoy.
Spend the day outside, exploring Saxon Woods Park, Turnure Park, and the Garden of Remembrance. With White Plains parking locations throughout the city, Propark Mobility ensures you reach your destination easily.
When planning your visit to White Plains, be sure to check out other popular city attractions, like the Saxon Woods Mini Golf Course, the Westchester County Center, and the Battle of White Plains Park with its historic relics. For every destination, Propark Mobility offers convenient and affordable parking in White Plains.
Kristen Sokich | Executive Vice President
kristen.sokich@propark.com