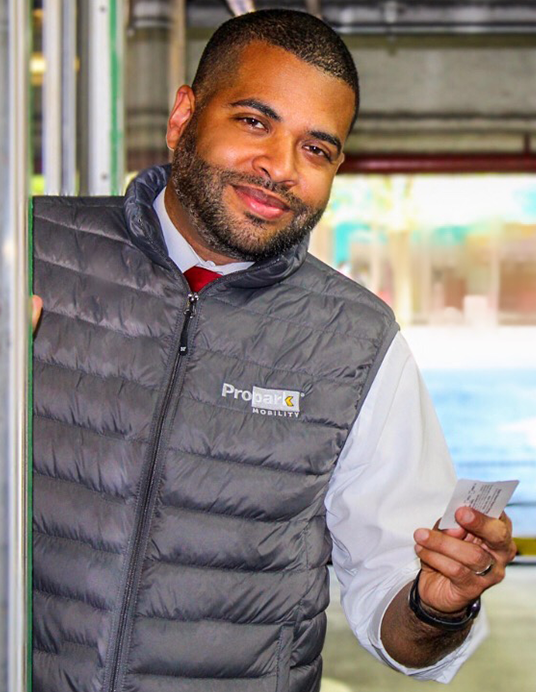 Hoboken Valet Services & More
Propark Mobility, founded in 1984, has proudly provided valet services and parking management services in Hoboken for over 35 years.
For commercial locations throughout the city, Propark implements effective practices, like yield management, to reliably drive business to our clients' locations. With the addition of the latest technology and our unique reporting capabilities, we provide valuable insight into trends, optimizing space counts and increasing our clients' bottom line.
Propark offers parking management services at high-end residential properties in the Hoboken area, as well. At locations like 1100 Maxwell Place and Weehawken's Harbor 1500, we provide residents with simple monthly parking options and implement state-of-the-art technology, including License Plate Recognition (LPR), for a touchless experience.
An expert in parking management for Class A office buildings, Propark provides innovative ideas to increase efficiency and drive revenue for your business. In addition to our focus on customer satisfaction, Propark's game-changing parking solutions help enhance parking operations at buildings like Lincoln Harbor in Weehawken.
Propark's services extend to healthcare facilities, as well. Trained to offer compassionate care, our valets and parking attendants streamline the arrival and departure process to help patients get the care they need as quickly as possible.
From airports and stadiums to universities and hotels, Propark Mobility offers the leading parking management services across an array of industries.
Find Hoboken Parking Along the Hudson River & More
Located on the Hudson River, Hoboken – the home of Frank Sinatra – has a wide range of activities, restaurants, and shopping to enjoy. With locations across the city, Propark Mobility can help you conveniently park near your destination.
If you're looking for an indoor activity, visit the Hoboken Historical Museum for an inside look at the city's history, culture, and architecture. You can also explore contemporary art on display at the Barsky Gallery or the Proto Gallery, which is housed in the historic former R. Neumann and Co. leather goods factory.
Seeking some outdoor fun? There are numerous ways to enjoy Hoboken's waterfront location. At Pier A Park, you can check out views of Manhattan Island throughout the football field-sized area. You can also get a great view of New York City at Pier 13 Park, where you can stop by food trucks and attend a movie night. Before you leave, don't forget to stroll along the Hudson River Waterfront Walkway.
No trip to Hoboken is complete without a visit to the iconic Carlo's Bakery, made famous by Buddy Valastro on Cake Boss. With Propark's numerous parking locations, you can enjoy your sweet treat while knowing your car is safely nearby.
No matter where you venture, Propark Mobility offers convenient and affordable parking in Hoboken.