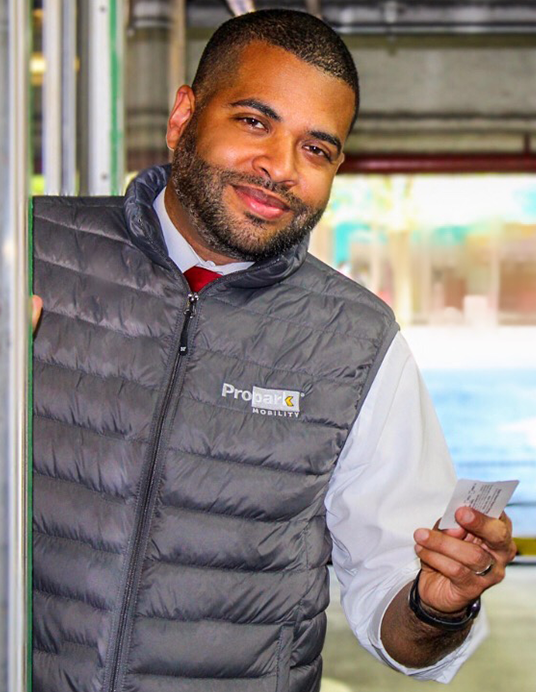 Stamford Valet Services & More
Propark Mobility, founded in Hartford, has provided valet services and parking management services throughout Stamford since 1984. With numerous locations across the city, Propark aims to offer the most convenient and affordable parking for visitors and residents alike.
A leader in parking management for Class A office buildings, Propark can optimize your parking operation by maximizing the use of your parking spaces to drive your bottom line. We set you up for success with audit integrity, customized reporting, and full transparency. Throughout Stamford, we serve a wide range of Class A office buildings, including:
2200 Atlantic Street, & more
Propark's parking management services also extend to high-end residential properties in Stamford. Utilizing the latest innovations, including License Plate Recognition (LPR) technology, we provide residents with a simple and seamless monthly parking experience. Throughout Stamford, we serve locations such as Atlantic Station, Trump Parc Stamford, Harbor Landing Apartments, and Metro Green Terrace.
At hotels in the Stamford area, Propark's valet services and parking management services elevate the guest experience. From Courtyard by Marriott Stamford Downtown to Residence Inn Stamford Downtown, our highly-trained valets and parking attendants provide personalized service that matches the high quality of a guest's stay.
Propark's shuttle services can be found throughout the city, as well. Our expert drivers utilize the fastest routes and the latest technology to provide riders with a seamless and efficient experience. Our shuttles operate at a number Stamford office buildings, residential properties, and commercial locations, including 600 Summer Street, Stamford Harbor Park, Postmark Apartments, and the Lofts at Yale & Towne.
From healthcare facilities and airports to stadiums and universities, Propark Mobility offers premier parking management services that meet the unique needs of every location.
Find Stamford Parking from Downtown to the Shoreline
Whether you're interested in antiquing or exploring along the waterfront, Stamford has something for everyone. For all of your destinations, Propark Mobility provides affordable and convenient parking options throughout the city.
Delve into history at the Stamford Historical Society and Goodbody Garden and Fort Stamford or learn about the world around you at the Stamford Museum & Nature Center. Families can also enjoy a day of fun at places like Cove Island Park or Chelsea Piers.
Searching for outdoor adventures? Visit the Bartlett Arboretum and Gardens to learn about the variety of plant species housed within their 12 beautiful gardens. For more fun in the sun, you can hike at Mianus River Park or swim at West Beach. With Propark's numerous Stamford parking locations, you'll never be too far from your destination.
If you're looking for great shopping and restaurants, stroll along Bedford Street or go antiquing on Canal Street. Shops, like Hamptons Antique Galleries, are sure to have unique pieces to make the visit worth your while. You can also shop along the boardwalk at Harbor Point or simply explore the Stamford Waterfront.
Before you leave, make sure you visit the Palace Theatre to see a concert or a show. Propark's nearby parking locations will provide a seamless experience so you can enjoy the entertainment.
For all of your favorite Stamford destinations, Propark Mobility has convenient and affordable parking.
Parking Partners In Stamford