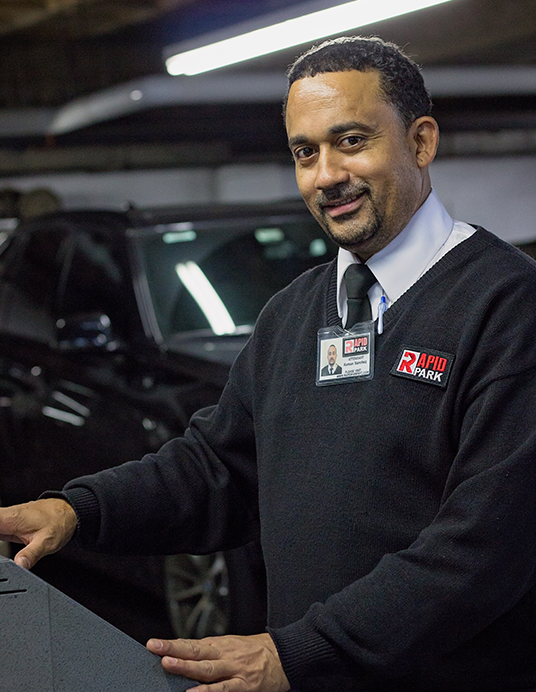 New York City Valet Services & More
Since its founding in 1984, Propark Mobility has provided an array of parking management services, including valet services, in New York City.
For commercial property throughout Manhattan and the boroughs, Propark offers the leading parking solutions that ensure each location generates maximum revenue. Through practices like yield management, we reliably drive business to our clients' commercial locations. With the addition of the latest technology and our unique reporting capabilities, we provide valuable insight into trends, optimizing space counts and increasing our clients' bottom line.
Propark Mobility's parking management services also extend to Class A office buildings. In addition to our dedication to customer service, we provide innovative ideas that drive revenue and increase efficiency. At our New York City locations, such as the historic Dag Hammarskjöld Plaza, our game-changing parking solutions elevate parking operations to match each site's prestige.
Propark's residential parking management services, like those at Waterside Plaza along the East River, offer an unmatched experience within luxury living communities. By implementing state-of-the-art touchless technology, like License Plate Recognition (LPR), Propark streamlines residents' daily parking practices to enhance their overall experience.
At hotels throughout New York City, including the TWA Hotel at JFK Airport, Propark provides premier parking management solutions. These include our valet parking services, led by highly trained employees, whose impeccable attention to detail and commitment to customer service ensure a seamless parking experience for guests.
Our valet services can be found at healthcare facilities, as well. Our staff at NYU Langone Health and Northwell Health provide compassionate care to patients, streamlining their arrivals and departures to help them receive care quickly.
No matter the industry, Propark Mobility can offer parking solutions to meet your location's unique needs.
Find NYC Parking from Harlem to Times Square
With a bustling energy all its own, New York City has something for everyone to enjoy. Whether you're seeing a show on Broadway, attending a Yankees game, or exploring Rockefeller Center, the City offers an unparalleled experience for each visitor and resident.
From the upper eastside and westside to downtown Manhattan, Propark Mobility provides its valet services and other parking management services at over 50 locations in the tri-state market. Because of this wide reach, we make parking throughout the City convenient and affordable.
Whether you're in Lenox Hill or Harlem, our parking locations provide easy access to the city's most famous attractions. Visit the legendary Apollo Theater, the renowned Empire State Building, or the esteemed Metropolitan Museum of Art, knowing your car is parked safely nearby.
Our other locations are convenient for afternoons spent exploring Central Park and Madison Square Park or learning at the New York Historical Society and American Museum of Natural History.
Whether you already have a destination in mind or you're coming to New York City to find your next adventure, Propark Mobility makes parking easy, convenient, and affordable.
Kristen Sokich | Executive Vice President
kristen.sokich@propark.com