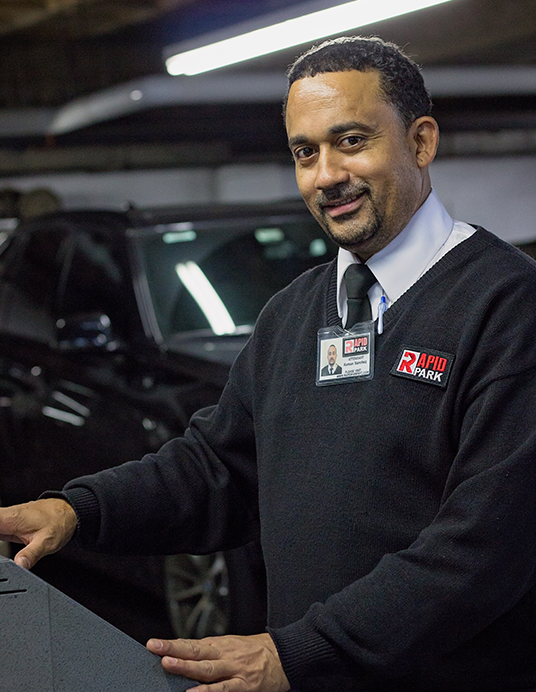 Brooklyn Valet Parking Services & More
Founded in 1984, Propark Mobility operates more than 500 parking locations throughout the country. From valet parking services to self-park options, we provide the highest quality customer service while increasing the profitability of our clients' parking assets. With sites throughout New York City, we have the experience and expertise needed to drive revenue at your Brooklyn parking location.
Propark provides Brooklyn parking management services for commercial properties throughout the area. From Kings Plaza Shopping Center and Brooklyn Cruise Terminal to OHEL, we offer your parkers five-star customer service. Implementing the latest technology, we also provide industry-leading reporting capabilities and the most effective parking management solutions to maximize your location's revenue.
Propark Mobility also facilitates parking management at residential properties around the country. In addition to high-end valet and self-park parking solutions, we specialize in creative revenue generation that drives parkers to your location during off-peak hours. At Avalon Fort Greene, Austin Nichols House, and more, we provide residents with the highest quality customer service and implement industry-leading solutions to drive revenue.
Propark Mobility's services extend to healthcare facilities, like Coney Island Hospital, Sunset Park Family Health Center at NYU Langone, and NYU Langone Hospital – Brooklyn locations. Trained in compassionate care, our valet and parking attendants provide quality customer service while streamlining the arrival and departure process to help patients receive care as quickly as possible.
We provide Brooklyn parking management services for Class A office buildings, as well. Using cutting-edge technology and automation, Propark Mobility can reduce operating and labor costs while creating a positive parking experience for tenants. With a focus on efficiency and profitability, we drive revenue to our clients' bottom line.
From hotels to airports, Propark Mobility can provide the right parking management solutions for your Brooklyn location.
Find Brooklyn Parking from Prospect Park to Dumbo
As a borough of one of the largest cities in the country, Brooklyn and its streets are busy throughout the year. Fortunately, Propark Mobility can help you find parking near the venue you intend to visit.
Brooklyn boasts many attractions that are popular with locals and tourists, alike. With Propark Mobility, you can locate Brooklyn parking with ease when you're planning to visit area attractions, like Brooklyn Bridge Park, the Brooklyn Museum, and the New York Transit Museum.
We also make it easy to find Brooklyn parking near sites, including the Brooklyn Botanic Garden, Prospect Park, DeKalb Market Hall, BAM Harvey Theater, the Barclays Center, and Maimonides Park, home of the Brooklyn Cyclones.
For all of your Brooklyn destinations, trust Propark Mobility for convenient and affordable parking.
Kristen Sokich | Executive Vice President
kristen.sokich@propark.com