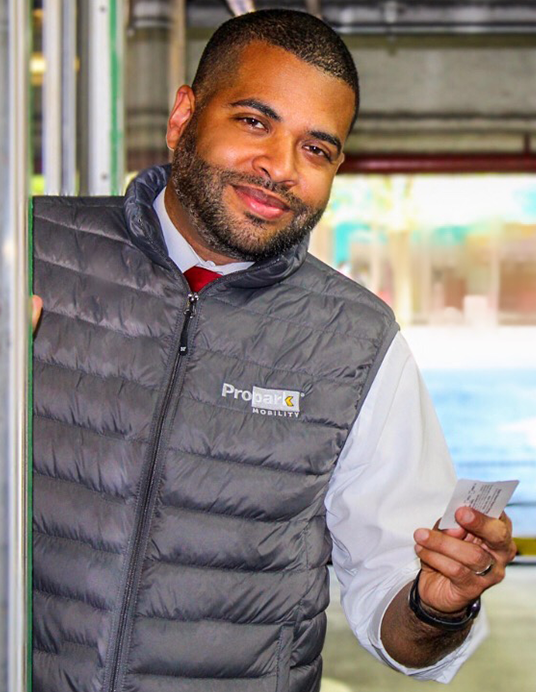 Queens Valet Services & More
Since 1984, Propark Mobility has specialized in Queens parking management solutions. We offer a wide variety of parking management services, including valet parking and self-park options. By utilizing strategies designed to drive revenue, we help our clients make the most of their parking assets.
With our technology and industry-focused reporting methods, we can tailor our solutions to meet our clients' needs. Whether your property is an airport, luxury hotel, or shopping center, we can enhance its efficiency and apply strategies that will elevate your return on investment.
From Queens Center Mall to Rego Center, we provide customized parking management solutions for commercial properties in Queens. Employing strategies like yield management, Propark can maximize your location's revenue. Additionally, we implement the latest technology to provide industry-leading reporting capabilities, revealing insight into trends that can increase revenue.
Propark also provides parking management services for airports across the country. With expertise in self-serve and full-service facilities, we ensure seamless customer experiences that drive revenue at your location. From affordable parking rates and 24/7 shuttle services to real-time flight schedule updates and complimentary refreshments, Propark offers premium airport parking management options.
Propark's services extend to stadium and event parking, as well. For concerts, sporting events, and more, we design and implement plans customized for your unique location. By creating a hassle-free parking process, Propark provides the highest quality customer service and the ultimate fan experience.
At healthcare facilities throughout the country, Propark offers compassionate care for patients and families in both valet and self-park services. With decades of experience in the industry, we can optimize parking efficiency at your location to streamline arrivals and departures and enhance customer service.
From Class A offices to residential properties, Propark Mobility offers the leading Queens parking management solutions.
Find Queens Parking from Astoria to Jackson Heights
Queens features a wide range of attractions that are popular with New York City locals and visitors alike. Propark Mobility makes it easy for these drivers to secure parking near the places they want to visit. We offer seamless customer experiences throughout this NYC borough, which features attractions like the Queens Zoo, the Noguchi Museum, MoMa PS1, and Citi Field, home of the New York Mets.
With Propark Mobility, you can also find convenient parking near LaGuardia Airport and John F. Kennedy Airport, as well as outdoor attractions, including: Gantry Plaza State Park, Flushing Meadows Corona Park, Cunningham Park, Astoria Park, and Rockaway Beach.
For every destination, Propark Mobility provides convenient and affordable parking in Queens.
Kristen Sokich | Executive Vice President
kristen.sokich@propark.com