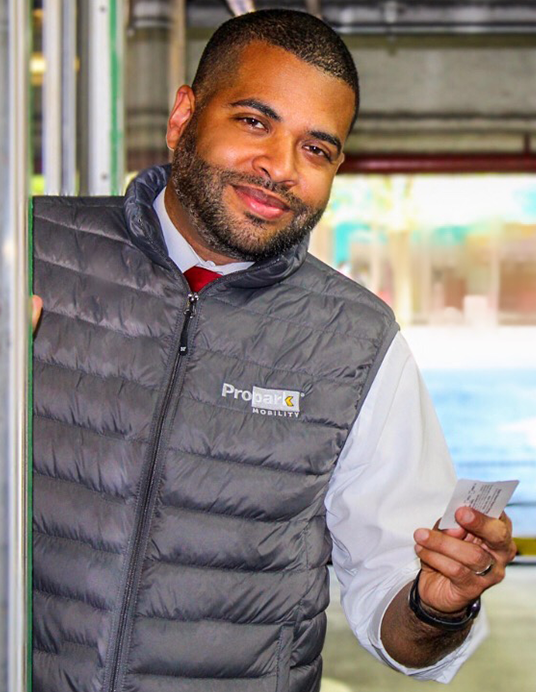 San Francisco Valet Parking Services & More
Propark Mobility, founded in 1984, has over 500 locations nationwide. With 100 locations throughout California, we're proud to provide premier parking management along the west coast, including San Francisco.
San Francisco's thriving hospitality industry needs the best valet services. That's why Propark valets receive extensive training from former luxury hotel executives. As a result, our employees offer guests an unparalleled experience upon arrival and departure at leading San Francisco hotels, including:
Propark also serves San Francisco locals, managing parking at high-end residential properties across the city. From One Hawthorne in Yerba Buena to MIRA, located just steps away from the Embarcadero, Propark offers residents a seamless parking experience by utilizing the latest innovations, like License Plate Recognition (LPR) technology.
At Class A Offices throughout San Francisco, like 101 California and 101 Montgomery, Propark's parking management services are designed to maximize revenue and increase efficiency. We offer our clients customized reporting and full transparency while ensuring a positive parking experience for employees.
Propark provides parking management services for stadiums across the country, including San Francisco's Chase Center, home of the Golden State Warriors. Designing customized parking services to meet each stadium's unique needs, Propark implements the latest technology – from touchless innovations to streamlined payment options – to simplify the fan experience.
Propark's services also extend to colleges nationwide, such as California College of the Arts, San Francisco campus. From convenient shuttle services to expertly designed parking operations, we streamline the campus experience for students, faculty, and visitors.
Propark offers customized mobility services for corporate campuses nationwide, including the Google headquarters in Mountain View, Calif., and the Apple headquarters in Cupertino, Calif. From ride share programs to sustainable micro-mobility options, Propark uses the latest technology to offer commuters simple, efficient, and environmentally friendly transportation options.
Whether you manage a healthcare facility, an airport, or commercial locations, Propark Mobility has the parking management solutions to take your operation to the next level.
Find San Francisco Parking by the Golden Gate Bridge & More
A vibrant city of culture and history, San Francisco offers a sea of adventures for locals and tourists alike. Whether you're interested in shopping and dining at Fisherman's Wharf or sightseeing at the Golden Gate Bridge, Propark Mobility ensures there's convenient parking near your destination of choice.
Park near San Francisco's most esteemed museums, like the San Francisco Museum of Modern Art, the Legion of Honor Museum, and the de Young Museum. Immerse yourself in these museums' offerings with the knowledge that your car is never too far away.
San Francisco's unique shopping and dining areas are renowned. Drive to Union Square or Ghirardelli Square, where you can explore the restored factory area's shops, galleries, and restaurants.
San Francisco is home to the oldest Chinatown in North America – the largest outside of Asia – with temples, theaters, teahouses, and antique stores. Propark provides parking nearby, so you can easily spend the day exploring all Chinatown has to offer.
Interested in sightseeing? Propark has locations near some of the biggest attractions, like Golden Gate Park and San Francisco Maritime National Historic Park. Park near your destination with ease and enjoy your visit in the Bay Area.
Parking Partners in San Francisco