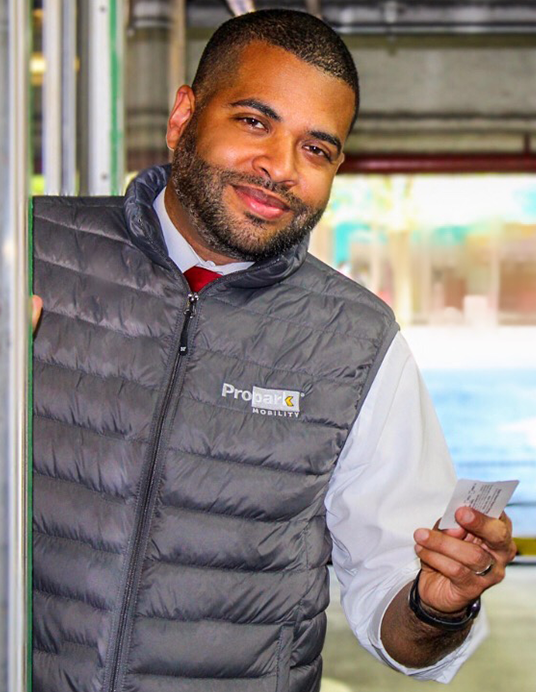 Austin Valet Parking Services & More
Propark Mobility offers valet parking services and parking management services for industries throughout Austin.
For hotels in the Austin area, including Hilton Austin, Propark provides a premium parking experience for guests. Our valets, trained by former luxury hotel managers, are knowledgeable and detail-oriented, ensuring that guests enjoy personalized and seamless service from the moment they arrive to the moment they leave.
An expert in parking management for Class A office buildings, Propark provides the leading parking management solutions to help maximize the use of parking spaces and drive revenue to your bottom line. Maintaining full transparency with our clients, Propark's audit integrity and customized reporting – alongside the use of the latest technology and automation – can increase efficiency and profitability at your office building.
Propark's services extend to stadium and event parking across the country, as well. From Boston's TD Garden to San Francisco's Chase Center, Propark's team of event specialists creates and implements a customized plan based on the unique needs of each location. With the addition of state-of-the-art technology and our on-site Parking People, Propark enhances the safety and efficiency of entries and exits without compromising quality customer service.
Propark also offers valet services and parking management solutions for healthcare facilities. Trained in compassionate care, Propark valets streamline the arrival and departure process in order to help patients receive the care they need as quickly as possible.
Whether you're looking to learn more about parking management services or you're ready to make a decision, Propark Mobility is here to help you along the way.
Find Austin Parking Near Lady Bird Lake & More
From state parks to music festivals, Austin is full of adventures for longtime locals or first-time visitors. To help you enjoy your time in the capital city, Propark Mobility offers convenient and affordable parking.
Austin has a wealth of choices if you enjoy the great outdoors. Spend time at Lady Bird Lake, McKinney Falls State Park, or Mayfield Park. Hike Mount Bonnell in Covert Park or walk along the river at Zilker Park, too. While there, you can explore the Umlauf Sculpture Garden and Museum and check out the Zilker Botanical Garden. For more garden adventures, visit the Lady Bird Johnson Wildflower Center, as well.
For a day of fun with the family, you can learn at the Austin Nature and Science Center, discover wildlife at the Austin Zoo and Austin Aquarium, or try interactive exhibits at the Thinkery. No matter your destination, Propark Mobility can help you find affordable parking nearby.
Additionally, you can adventure through one of Austin's many museums. Delve into the Lone Star State's history at the Bullock Texas State History Museum, the Lyndon Baines Johnson Presidential Library and Museum, and even the Texas State Capitol. If you're interested in art, explore the Mexic-Arte Museum, the Elisabet Ney Museum, or the Blanton Museum of Art.
For shopping and dining, make sure to go to The Domain and check out its 100 restaurants and stores.
Known for its live entertainment, the capital city is home to the Austin City Limits Music Festival each October. Throughout the year, the Zilker Hillside Theater and the Moody Theater present concerts, as well.
Whether you're hiking the trails or exploring museums, Austin has something for everyone to enjoy. Propark Mobility can help you get the most out of your trip with affordable parking near your destination.