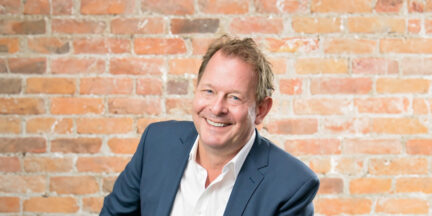 Attracting and Retaining Top Talent in Challenging Times
Originally published by the International Business Times on 6/02/22.
The "Great Resignation" has prompted many companies to take a closer look at their policies and practices, weighing whether change is needed to ensure team members are fulfilled and productive.
What worked in the past may not work anymore because the pandemic altered the societal landscape and shifted the needs of employees. As a result, it's more important than ever to remain flexible and open-minded when it comes to company best practices.
The pandemic caused all of us to reevaluate our lives and reestablish our priorities. Faced with so much uncertainty, people focused on their families and rethought their daily approaches to work. That caused a wave of change at the company level and is serving as the catalyst for permanent changes to policies and practices.
Still, this change should be viewed more as an opportunity than as a cause for concern. The pandemic showed us what's truly important: people. It encouraged us to prioritize our employees and their well-being and understand they're our greatest asset.
Create a cycle of positivity
The key to keeping employees is offering a wide range of opportunities. One option is providing ownership opportunities through shareholder programs.
When key team members are given the option to invest in the company, it renews their motivation to help the company succeed. They know their hard work will positively impact the company and help achieve strategic goals. That success, in turn, benefits them on a personal level. It creates a cycle of positivity that can breathe new life into the organization and open new doors for both individuals and the company.
Companies also must be flexible.
The world has changed, and we need to change with it if we want to succeed in a new landscape. For companies, that flexibility can look like offering remote or hybrid work options. By putting more power in employees' hands, we're giving them the freedom to do what's best for them and their families.
Companies should also be investing in the company culture.
At a time when people are more likely to pursue opportunities elsewhere, making sure you're offering them a positive and unique experience is critical to overall job satisfaction.
Build an environment conducive to growth
At its core, growth is the promise of opportunity – opportunity for employees to learn, develop skillsets, and reach goals. That's extremely powerful for employees and can greatly impact their motivation. Cultivating that environment starts by empowering your team. Make sure they understand you hired them because they're the experts at what they do. You believe in their ability to excel, and you want to help them do their best.
Next, invest in your employees.
When you help them pursue professional development opportunities, like educational courses and conferences, you help them develop their skillsets and facilitate their growth. You're actively showing you believe in them and what they're capable of. They're not replaceable; you need their unique contributions to help the company excel. This kind of good faith sets the groundwork for great things in the future, like opportunities to promote from within, helping employees achieve their goals and benefiting the company overall.
Set the stage for success
It's not enough to hire people and leave them on their own.
While you want to give them the space to make the job their own, you also need to ensure they have the necessary supports. That includes making sure each department has the resources it needs, from financial support to adequate staffing.
Creating a supportive company dynamic is also key.
Establish clear, direct lines of communication, starting with executives. When communication is effective between departments and throughout the company's levels, it enhances efficiency and allows decisions to be made without delay. It also helps establish a sense of camaraderie and teamwork that strengthens motivation.
With the understanding that the entire company – from the C-suite to the field – is working together and collaborating to help move the organization forward, your employees are invested in their work and the company's overall success.
Ensure new team members feel valued
The pandemic forced company leaders to rethink just about every aspect of their business and posed even greater challenges for companies involved in mergers and acquisitions.
To ensure a successful transition, establish clear communication so new team members feel valued and safe. Explain the plans and be transparent about the company's future and its growth but, most importantly, ensure their jobs are safe. Make sure they know there will be more opportunities, whether that's through upward mobility, like promotions, or career development, like department transfers and relocation possibilities.
Especially in today's hybrid work environment, it's important to be intentional about bringing the teams together. It's not enough to host an event and expect employees – old and new – will interact with each other. Facilitate opportunities for them to build connections and bond. By doing so, you eliminate any misconceptions about an "us versus them" mentality and establish that you're all one team, working together toward a common goal.
Your people are your best investment and it's important to view them holistically. That means seeing them and appreciating them for who they are, not just what they can do for the company. They're unique individuals with lives outside the office; they have families, hobbies and long-term goals. They're investing in you and your company by accepting this position, so it's important that you invest in them, their lives and their overall well-being.
John Schmid is the CEO and chairman of Propark Mobility, a national mobility and parking management company based in Hartford, Conn. Since founding Propark in 1984, Schmid has led the company's growth, transforming the business into one of the largest privately owned parking companies in the U.S. For more information, visit www.propark.com.